Regular price
Sale price
$10.00 USD
Unit price
per
Sale
Sold out
God gave you your temperament so that it may be a talent that you use in living His unique plan for your life. But, have you discovered your primary temperament and then wondered, "How do I apply this knowledge practically to my everyday life?" 

We've got you covered. Our 27 page temperaments report gives you everything you need to know to take your temperaments and use that knowledge to practically grow in holiness, relationships, and living God's plan for your life.
For each temperament, this report gives you:
Common strengths/virtues
Common weaknesses/vices
Common mindsets and thought-errors to temper, with links to sample coaching session videos
Common motivations
Links to further educational podcasts
When you know your temperament and that of those closest to you, it's like having a life-hack to better relationships and knowing how to live God's plan for your life.
Get the report, take our free temperaments test, and make living in the strengths of your temperament the focus of your next date night, family dinner conversation, or personal prayer.
Share
View full details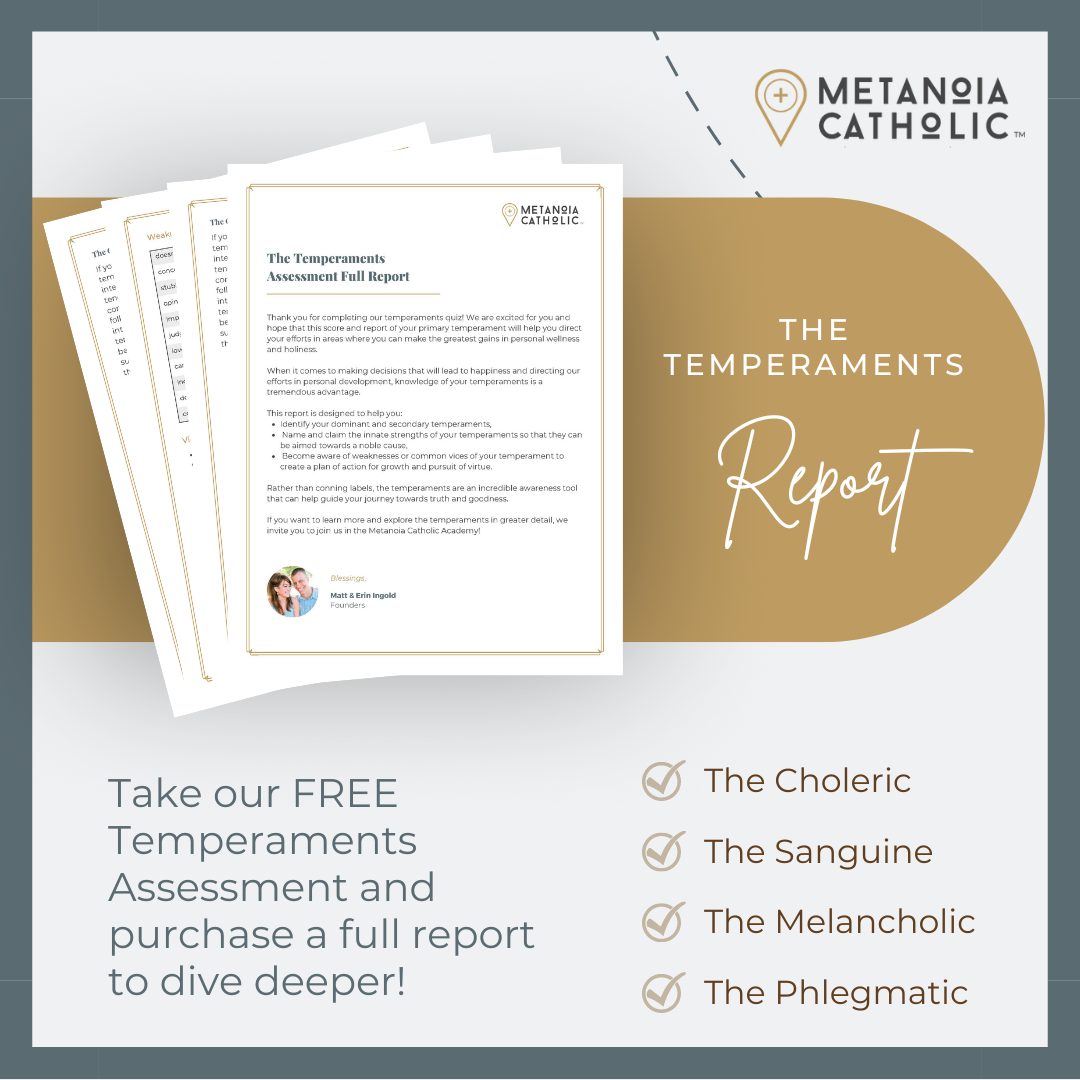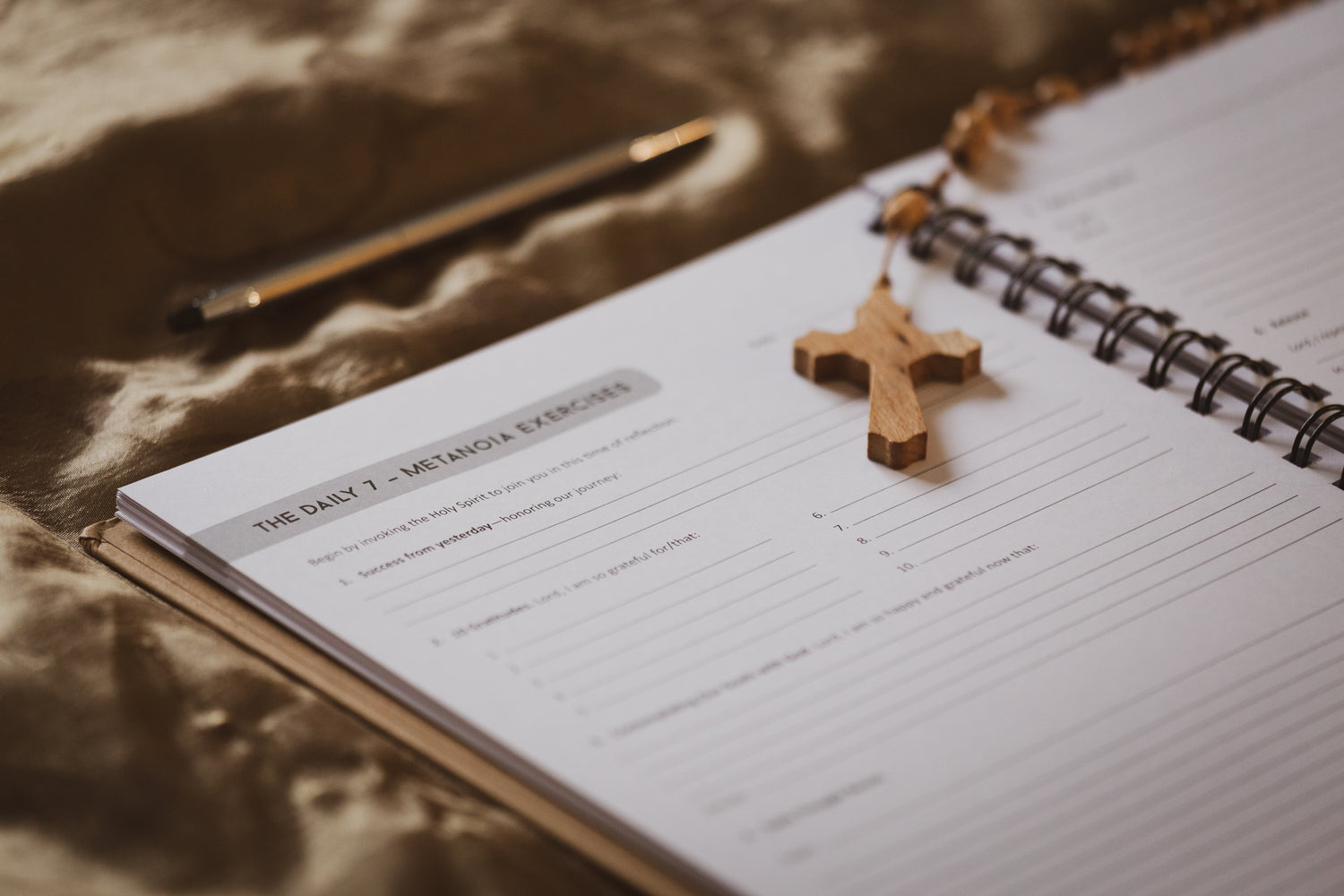 Be transformed by the renewing of your mind.
St. Paul in Romans 12:2 shares that transformation comes not through white-knuckling our way to virtuous habits, but by a gentler process of "being transformed by the renewing of our minds."
This journal jump-starts this very process. You will be blown away by how quickly it goes to work.
Get Your Journal Today!